Kaitlyn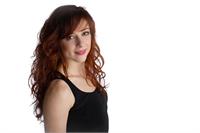 Kaitlyn Frotton is thrilled to finally be joining the Local Barre family! Kaitlyn is a seasoned performer, and dance/gymnastics teacher, with an undying passion for health and fitness. She's performed in various shows Off-Broadway, Nationally, and Internationally both on land and on cruise ships in shows ranging in style from 50 Shades the Musical Parody to Macbeth. Maintaining a healthy and active lifestyle has always been key in her ability to handle the stress of the uncertainties and inconsistencies of show-biz, Kaitlyn spent the majority of her childhood competing in dance, soccer, and track. She's an AFAA certified group fitness instructor, with years of teaching experience in zumba, dance, gymnastics, and acting. She's become mildly obsessed with Local Barre and can't wait to share her passion and love for this incredibly effective work out with her clients!
Kaitlyn instructs the following:
Our signature class, Open Barre, packed powerfully into a 45 minute format! Open Barre is a fusion of ballet fundamentals, core conditioning, Yoga and stretching for a total body workout using lightly weighted yoga balls, stretching strap, ballet barre, playground ball, and yoga mat to achieve a lean, flexible, youthful body. Open Barre is just that, open to beginners and all levels of practice. Socks are required.