Kristina D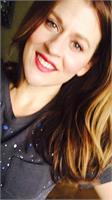 Kristina is delighted to join the LB Team! She discovered Local Barre in 2011 and has been an avid member since her very first class. Kristina is quick to share her passion & will tell anyone that Local Barre techniques are truly the only exercises that challenge her body and has given her clear muscle definition (Yea Core muscles!!). Kristina loves creating a curriculum that is engaging and effective with some cool tunes. She embraces a healthy lifestyle and is an advocate of mental and physical wellness overall. Kristina graduated from Villanova University where she received a degree in Psychology and she is currently working toward her spin certification through Madd Dogg spinning! Her transition to Barretender was rooted in her enthusiasm and desire to coach others in their own unique journey toward fitness- As Kristina always says "Strong is Sexy!"....
Kristina D instructs the following:
Our signature class, Open Barre is a fusion of ballet fundamentals, core conditioning, Yoga and stretching for a total body workout using lightly weighted yoga balls, stretching strap, ballet barre, playground ball, and yoga mat to achieve a lean, flexible, youthful body. Open Barre is just that, open to beginners and all levels of practice. Socks are required.




Our classic Open Barre with a slight twist! Your favorite Barretenders will keep you on your toes with a unique version of our Weighted Series and a slightly shaken program design each time. Open to all levels! Grippy socks required.